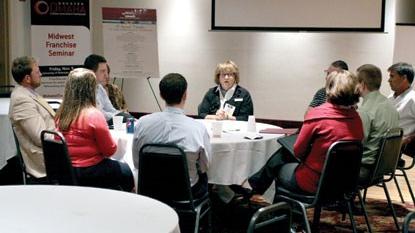 Economic developers visit York | Latest news
"Now there are so many different choices here (different companies) than there were 30 years ago," Berger said. "There comes a time when you can be over-developed and I think we're at that point now. Now we just divide the customers – and we divide the workforce. Staffing is a daily problem and continues to be an ongoing challenge.
"It's really good (for business here)," Mertens said. "I think the success of this place was because the companies got here before all the rules and – when the area was annexed, that's when we started to see a lot of news. regulations all that.
One business developer asked what he thought York needed to "level up and grow."
"Of course we could use industrial jobs," Mertens said. "Population has probably been our biggest problem, as we've been at the same number for years. "
"We have new houses being built here all the time, but then the census comes out and says we haven't grown," Ruben added. "Yes, the population is a challenge. "
Ruben also touched on the city center – the challenges it faces as more businesses start to migrate to the interchange.
"It's not the same downtown area as when I first arrived here," Ruben said.