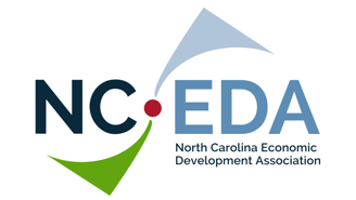 Five economic developers receive certification | Ashe
RALEIGH – Five NCEDA members have been awarded the North Carolina Certified Economic Developer designation. NCEDA President Randall Johnson joined former Presidents Patricia Mitchell and Charles Hayes to present the program's inaugural class at the NCEDA's annual meeting on June 10.
• Cathy Barr, Director of Economic Development for Ashe County
• Cliff Brumfield, Executive Director of Lincoln Economic Development
• Will Carter, Director of Economic Development for Stokes County
• Candice Lowder, Director of Economic Development for Stanly County
The NC Certified Economic Developer Program is a partnership between NCEDA and the Academy of Economic Development at East Carolina University launched in 2018.
"Our partnership with ECU for the NC Certified Economic Developer Program has taken NCEDA's leadership role in professional development to new heights," said NCEDA President Randall Johnson. "We congratulate our first class of certification holders – Cathy, Cliff, Candice, Mark and Will – for their dedication to high standards in our field. "
Program participants go through 84 contact hours to achieve certification, including courses in data and analytics, innovation and entrepreneurship, retention and expansion, and legal framework, among others. Classes are taught by university professors, as well as accomplished practitioners, lawyers and consultants. Completion of a fence project is also required.
"East Carolina University, along with our public and private partners, is committed to supporting economic development in eastern North Carolina and across the state," said Mike Van Scott, Vice Chancellor for research, economic development and engagement. "Developing leaders who create innovative solutions to economic challenges is at the heart of our mission. We are excited to see this program grow and see the great things academy members will accomplish for their communities. "
Founded in 1966, NCEDA's mission is to be "the voice of the North Carolina economic development community – providing professional development, networking opportunities and advocacy to secure the economic future of North Carolina. the State ". The organization is made up of 712 professional economic developers at state, regional and local levels, as well as educators, engineers, transport experts, leaders in the utility industry, lawyers and other professionals. . Based in Raleigh, NCEDA provides training, legislative representation, mentoring, news and information, and other services. For more information visit www.nceda.org.