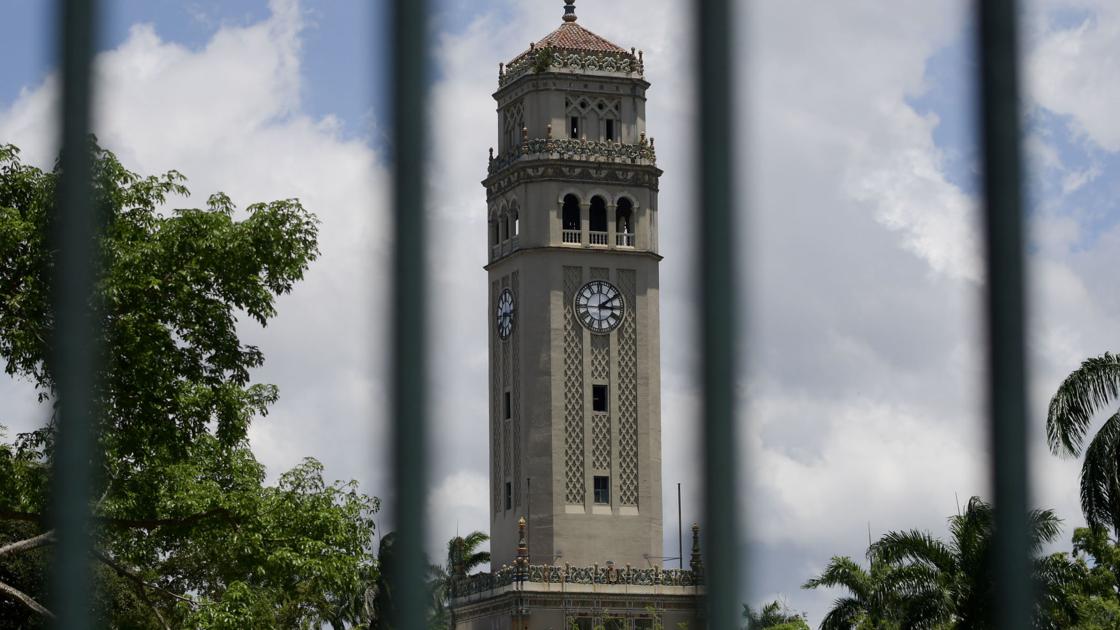 UPR Partners With UAlbany To Develop Strategies To Respond To Extreme Weather And Climate Change | Online features
The University of Puerto Rico and the University of Albany, in partnership with the State University of New York (SUNY), the City University of New York (CUNY) and the National Council for Science and the Environment (NCSE), convene a national conference / workshop titled RISE 2019: Transforming University Engagement in Pre- and Post-Disaster Environments: Lessons from Puerto Rico, to be held at the University of Albany November 18-20 in Albany, NY.
RISE stands for Resilience In Sustainable Reconstruction. The conference is designed to explore ways in which higher education institutions can strengthen disaster preparedness, response and recovery efforts at a time of increasingly extreme weather conditions caused by climate change.
The concept of RISE was born from the experience of professors at the University of Puerto Rico after the catastrophic impact of Hurricane Maria, when dozens of universities traveled to Puerto Rico to provide rapid research, learning through service, student exchanges and humanitarian aid. The storm killed nearly 3,000 people and caused $ 90 billion in damage. UAlbany and UPR, along with their partners, are now working to bring this conversation to the national level.
University of Puerto Rico President and Honorary RISE Co-Chair Jorge Haddock Acevedo said, "The University of Puerto Rico is very pleased to partner with UAlbany, SUNY, CUNY and the National Council for Science and Technology. Environment (NCSE) to host the 2019 RISE National Conference focused on Higher Education and Resilience. While many lessons have been learned from the devastation caused by Hurricanes Irma and Maria in Puerto Rico, a lot of work remains to be done to build more sustainable and resilient communities. To this end, our universities and colleges are uniquely positioned to leverage our missions of research and discovery, education and workforce development, and community and public engagement to make an impact. in the fight against climate change – an impact that will go far to protect and safeguard Puerto Rico and our global society for years to come.
"Increasingly frequent extreme weather conditions associated with global climate change are arguably the most serious challenge facing society today. As leaders in higher education, we need to think more holistically about our role in the future of disaster preparedness, response and recovery, "said Albany President Havidán Rodríguez . "As the host of RISE 2019, UAlbany is proud to set the stage for a national conversation that seeks to transform university-community engagement in pre and post-disaster environments, and build resilience."
"In the aftermath of the hurricane disaster in Puerto Rico, it became evident that there was a need to coordinate efforts among higher education institutions converging on the ground. We realized that universities were acting as first responders without being organized for this role, "said Cecilio Ortiz Garcia and Marla Lugo Perez, co-founders of the National Institute for Island Energy and Sustainability (INESI) from the University of Puerto Rico, program co-chairs. 2019 RISE, and NCSE Senior Fellows. "For this reason, INESI worked with Arizona State University and the University of Minnesota to organize a three-day workshop in Puerto Rico over the following summer.
hurricane Maria. Nearly one hundred researchers, community leaders and emergency managers gathered to reflect on their experiences and agreed that this conversation was essential for our survival in the age of climate change.
"RISE 2019 has two main goals. The first brings together leaders from across the country, from higher education, government, community groups, private and nonprofit organizations and others, to redefine the role universities and colleges should play in the building resilience, planning, preparedness, response and recovery efforts to extreme weather events and climate-related disasters, "said Michelle Wyman, Executive Director of NCSE. "The second is to create a national platform for interdisciplinary and multisectoral convergence that can promote and support dialogue, research and the insertion of transdisciplinary knowledge into policy processes.
In addition to UPR and Albany, RISE 2019 will be co-hosted by SUNY, CUNY and NCSE, and will bring together more than 90 higher education institutions. It will include panel discussions, panel discussions, workshops and keynotes moderated by university and college presidents, academics, community leaders and government officials.
"SUNY is proud to have played a pivotal role in Puerto Rico's ongoing recovery efforts following the devastation caused by Hurricanes Irma and Maria," said SUNY Chancellor and RISE Honorary Co-Chair Kristina M. Johnson. "As we continue to grapple with the atmospheric effects of climate change, it is absolutely essential that we strengthen our collective wisdom and resources to find ways to effectively manage these natural disasters. We look forward to sharing the lessons learned from our experiences in Puerto Rico with a national audience. "
"I am particularly proud of the work CUNY has done with Governor Cuomo to help the people of Puerto Rico rebuild," said CUNY Chancellor and Honorary Co-Chair of RISE, Félix V. Matos Rodríguez. "When it comes to responding to the devastation of Hurricane Maria and other natural disasters, it is essential that anchor institutions such as CUNY are ready to collaborate with stakeholders, build partnerships and mobilize resources. We are honored to participate in RISE 2019 and look forward to exploring ways universities can come together to help communities build resilience and manage their responses to climate-related disasters. The mission to help others takes many forms and we believe it is part of our mission.